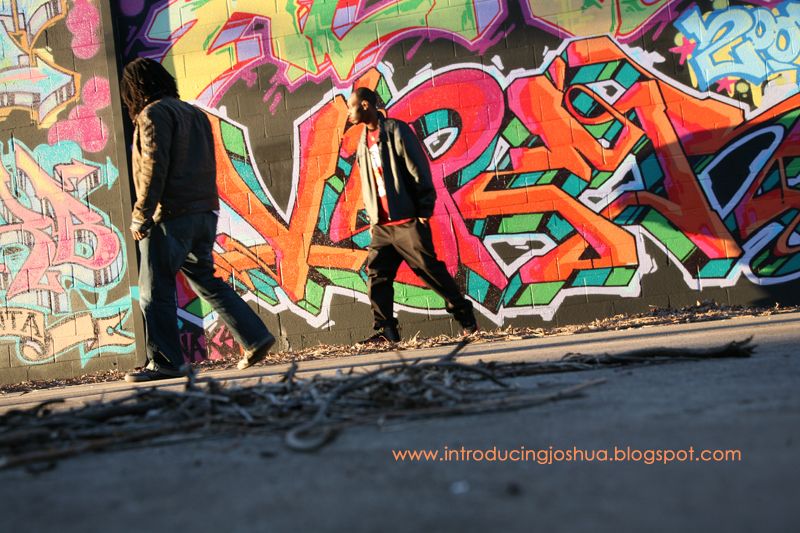 I met Joshua Watkins on an elevator in November 2005. He was working with Facilities at Emory University. What he has reinforced in my life since that day forward is that you can never judge a book by its cover...that still waters run deep...and that one of the most powerful forces in the universe is unveiled when we are audacious enough to DREAM.
Shortly after meeting, Josh handed me a CD. "This is some stuff I've been working on. Tell me what you think about it," he said coyly. It was in a Jewel Slim Case and had 'Preacher of the Street' written on it in black sharpie. I asked him how much it was, and he said it was free. I told him to never say that again and slipped him a 10. I held on to it and promised to give it a listen.
The tocks ticked. I listened to his CD and was given a glimpse into the life of a young man who was striving to make sense of his world. It was a portrait of someone who, through religion and faith, was searching for a way to come to terms with the obstacles that life had thrown in front of him. It was the music of someone who was trying to find a way to balance the opposing forces of good and evil in their lives...and in the midst of it all, it exposed this same young man's raw talent.
The next time I saw him, I told him that I wanted to do something for him. I offered to do a photo shoot of him. I also said that I would design a cover for his CD so that "sharpie" wasn't the first thing that a person saw when he handed them his music.
But that ended up being only the beginning. Since 2005 I've been directly involved in all of Josh's projects. I had the pleasure of executive producing his
CHASING DREAMS EP
and helping conceptualize/oversee the
DRAKE RETAKE Project
. More importantly, I've developed a friendship that encompasses music but that also transcends it.
There are so many stories that I could tell. I called Josh this morning and told him that I was going to write a tell-all blog post about his life like VH-1 Behind the Music. It would contain more details about his life story, the obstacles he's overcome, our conversations, his work ethic, his humility, and how much both of us have grown since the elevator in 2005...but I figured that I should be generous and leave some material for VH-1.
Ladies and gentlemen this is Joshua Watkins. He is my friend. My mentee. I love him...and I think that if you give him a chance, you will too.
Listen to what he has to say:
WWW.INTRODUCINGJOSHUA.BLOGSPOT.COM